CASE20230825_039
A Thread of Left Main
By Bu Yuan Hsiao
Presenter
Bu Yuan Hsiao
Authors
Bu Yuan Hsiao1
Affiliation
Taipei Medical University Hospital, Taiwan1,
CASE20230825_039
Complex PCI - Left Main
A Thread of Left Main
Bu Yuan Hsiao1
Taipei Medical University Hospital, Taiwan1,
Clinical Information
Relevant Clinical History and Physical Exam
This 71-year-old male has (1) Type 2 diabetes mellitus, and (2) Hyperlipidemia. He also received surgical treatment for Cerebral aneurysm in 2002. He suffered from intermittent chest tightness recently, and the chest tightness got worse after exercise. He also had shortness of breath.So he visited our CV-OPD for help. ECG showed sinus rhythm but diffuse ST depression.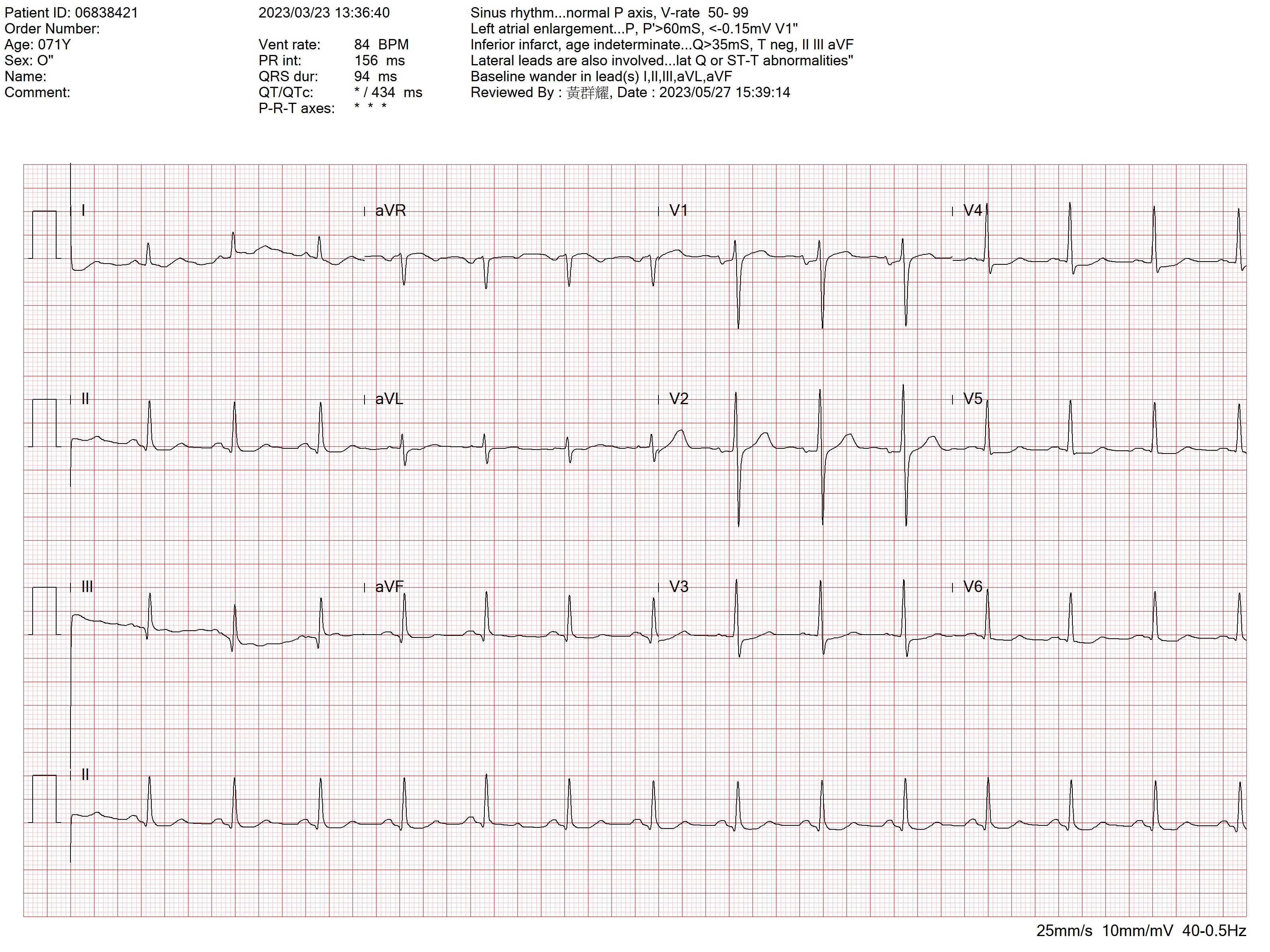 Relevant Test Results Prior to Catheterization
Treadmill Exercise Stress Test revealed diffuse ST depression and ST elevation in aVR after exercise.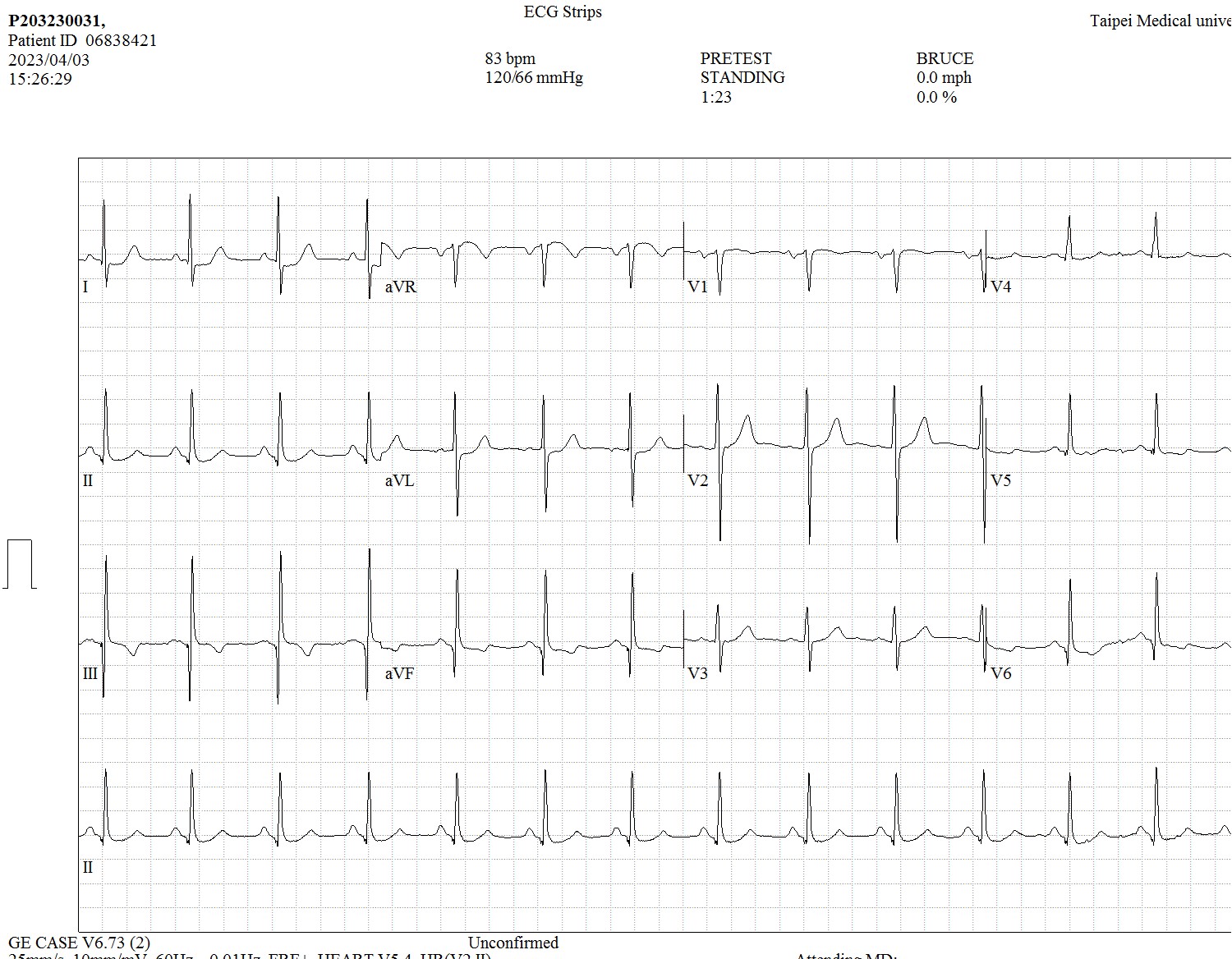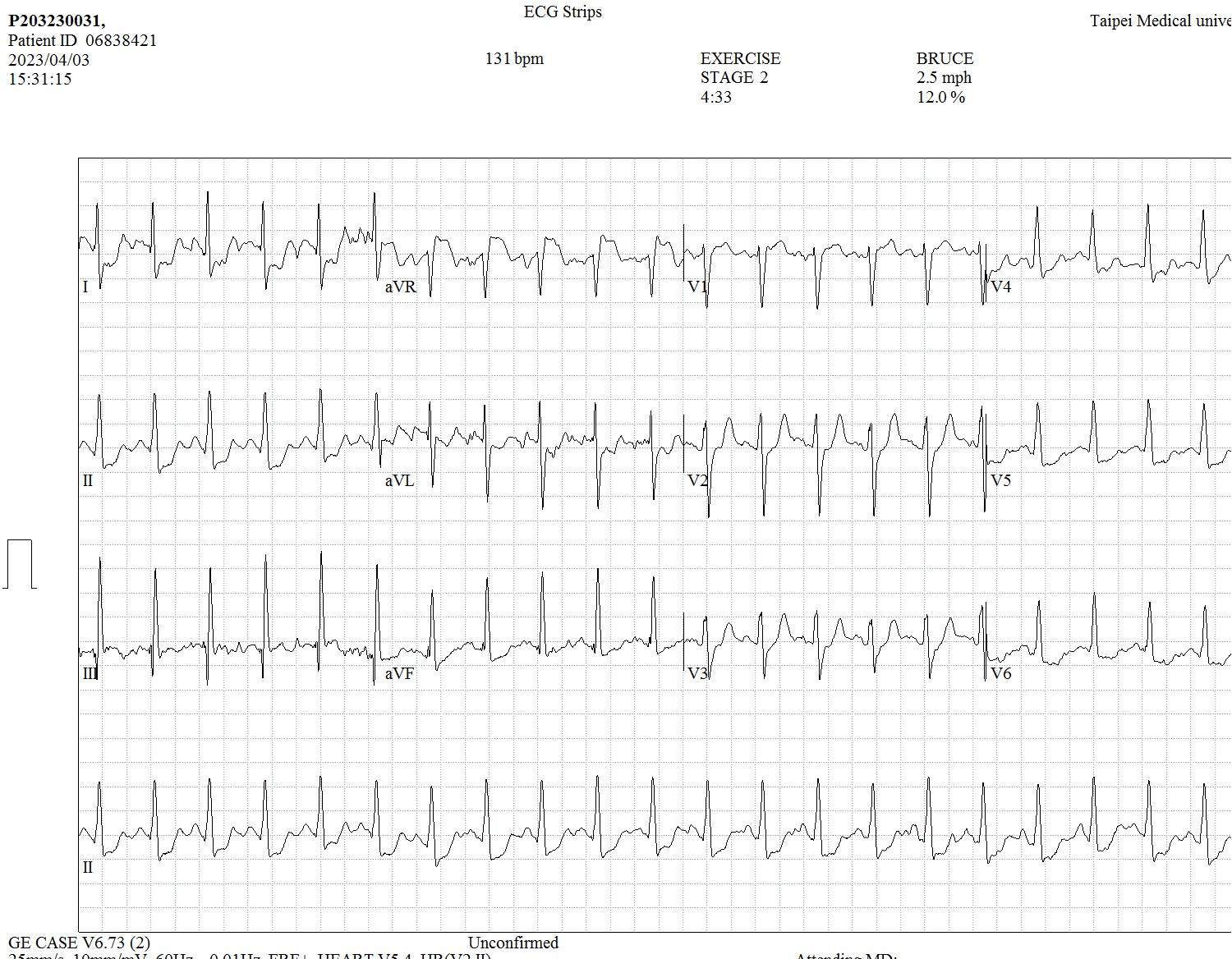 Relevant Catheterization Findings
(1) Left Main: Severe Stenosis more than 95% from Ostium to the distal bifurcation.(2) LAD: Orifice more than 95% stenosis; Middle part: around 70% stenosis.(3) LCx: Orifice more than 95% stenosis; Middle part: CTO with intra-coronary collateral circulation.(4) RCA: Generalized atherosclerosis, Distal part more than 95% stenosis.
ECG monitor showed transient ST depression when contrast injection via Left Main.

(A)(5).wmv

(A)(12).wmv

(A)(14).wmv
Interventional Management
Procedural Step
(1) Extra-Support guidewire to distal LAD, Runthrough to the proximal LCx.(2) PTCA with sequential balloons (from 2.5mm to 3.5 mm) for Left main-LAD. (3) Stenting with DES 2.25x32 mm in the middle-distal LCx after Predilation.(4) DK crush technique with One DES 3.5x16 mm from left main to LAD, and another DES 2.5x28 mm in the proximal LCx.(5) Final Kissing balloon technique and Proximal Optimization Technique (3.75 mm balloon) in the left main.(5) Stenting with DES 2.75x40 mm in the distal RCA after Predilation.

(A)(178).wmv

(A)(274).wmv

(B)(24).wmv
Case Summary