CASE20230820_001
The Invisible Seal to Coronary Perforation
By Yuen Fung Yiu
Presenter
Yuen Fung Yiu
Authors
Yuen Fung Yiu1
Affiliation
Princess Margaret Hospital, Hong Kong, China1,
CASE20230820_001
Complication Management - Complication Management
The Invisible Seal to Coronary Perforation
Yuen Fung Yiu1
Princess Margaret Hospital, Hong Kong, China1,
Clinical Information
Relevant Clinical History and Physical Exam
Mr. LC was a 91-year-old chronic smoker. He had a history of hypertension, hyperlipidaemia, impaired fasting glucose and sick sinus syndrome for which he had a pacemaker implanted in 2016. Despite his age, he was capable of performing activities of daily living without assistance.He was admitted to the hospital for chest discomfort and exertional dyspnoea. Blood pressure on admission was stable. Mild ankle oedema and bilateral basal crepitations were noted on physical examination.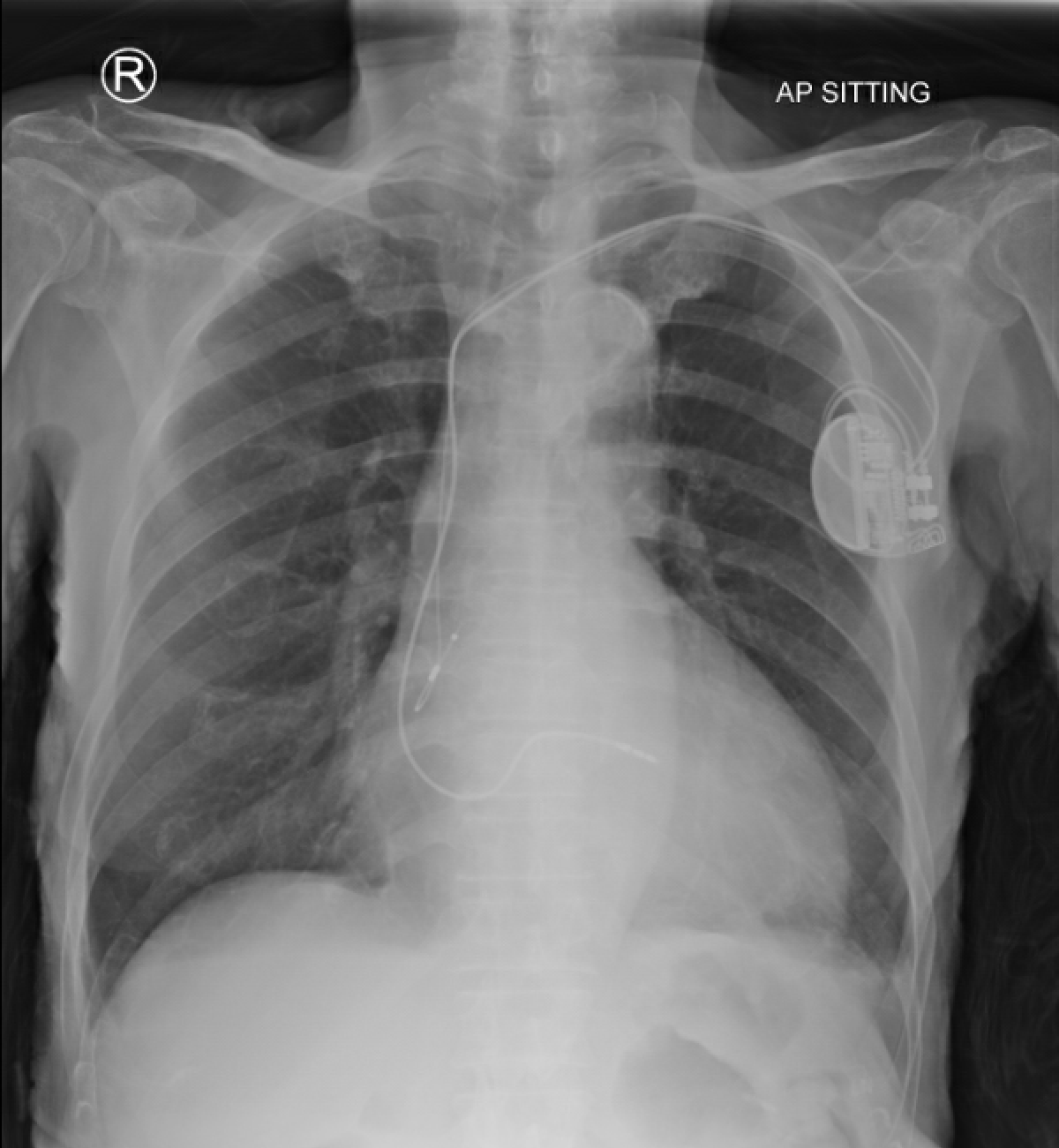 Relevant Test Results Prior to Catheterization
Serum creatinine: 114 μmol/LHsTnI: 63.9 ng/L (≤ 34.2)ECG: SR, poor R wave progression, no acute ST segment changesECHO: LVEF 30%, global hypokinesis, mild MR.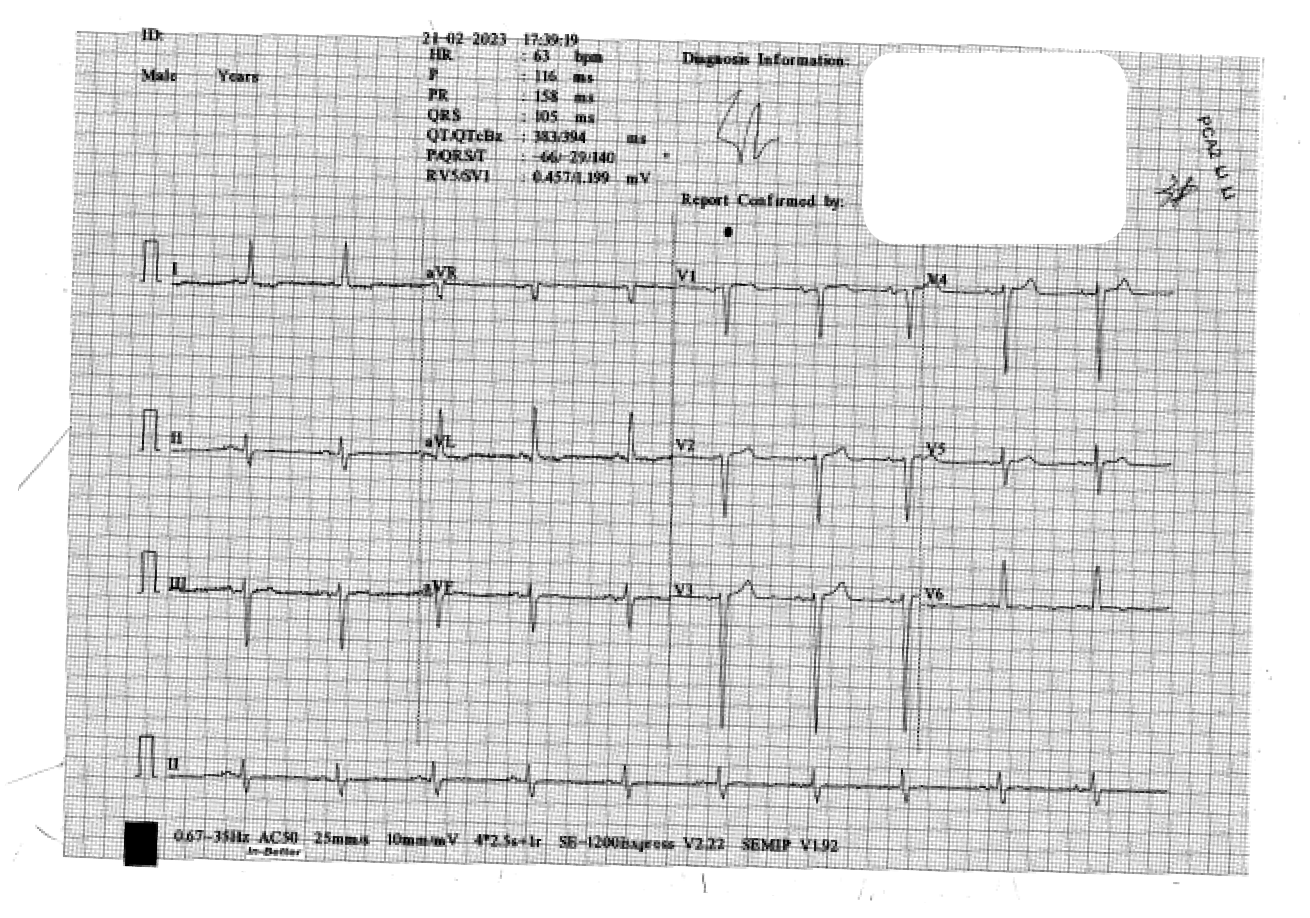 Relevant Catheterization Findings
LM: normalLAD: subtotal occlusion over middle part, at the level of D3 bifurcationLCX, RCA: mild disease

1. Diagnostic shot.avi
Interventional Management
Procedural Step
PCI was done via the right femoral artery as the right radial pulse was absent. LCA was engaged with a 6Fr EBU 3.75 guide catheter.LAD was wired with Sion wire and the mLAD lesion was pre-dilated with 2.0mm balloon. D3 was wired with Sion Blue. mLAD lesion was stented with 2.5mm x 20mm DES. Post-dilatation was done with a 3.75mm non-compliant balloon at 20 atm. The DES was noted to be well expanded but resistance was noted during removal of the jailed wire over D3.Repeated angiogram showed wire perforation over distal LAD. Finecross micro-catheter was delivered to the small branch and suction with negative pressure was applied for 5 minutes.Persistent leaking was noted despite the manoeuvre. Embolization of the small perforated branch was successful with the use of 3 pieces of 2O Vicryl absorbable suture. ECHO showed a thin rim of pericardial effusion. Patient remained hemodynamically stable and did not require emergency pericardiocentesis.

2. Post-stenting perforation.avi

3. Delivery of suture.avi

4. Final.avi
Case Summary
Guidewire induced-distal coronary artery perforation is relatively uncommon, but possessing the knowledge to effectively manage it is of utmost importance. Embolization with absorbable suture is a rapid and inexpensive method. The invisibility of the suture material represents both advantage and disadvantages within this technique.