CASE20230728_001
Challenging the Role of Calcium: An Interventional Cardiologist's Perspective
By Seyed Hossein Alavi
Presenter
Seyed Hossein Alavi
Authors
Seyed Hossein Alavi1
Affiliation
Namazi Hospital, Iran1,
CASE20230728_001
Complex PCI - Calcified Lesion
Challenging the Role of Calcium: An Interventional Cardiologist's Perspective
Seyed Hossein Alavi1
Namazi Hospital, Iran1,
Clinical Information
Relevant Clinical History and Physical Exam
A 50-year-old male patient presented with exertional dyspnea. He has a long-standing history of diabetes mellitus and hypertension, for which he is taking oral antihyperglycemic and antihypertensive medications. Physical examination yielded normal findings.The assessment of the 12-lead electrocardiogram revealed a normal sinus rhythm without any pathologic Q waves.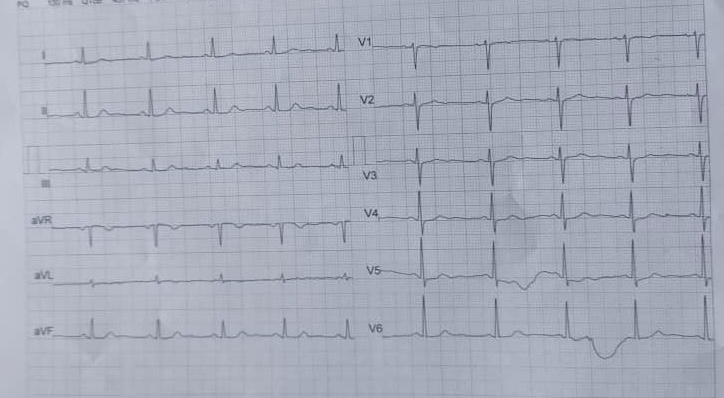 Relevant Test Results Prior to Catheterization
Baseline laboratory parameters were generally within normal limits, except for elevated blood sugar levels. The echocardiogram indicated a normal ejection fraction and the absence of abnormal wall motion. Additionally, the exercise treadmill test yielded a positive result.
Relevant Catheterization Findings
In left coronary coronary angiogram, left anterior descending had significant proximal to mid portion stenosis. Left circumflex artery also had severe distal lesion. RCA was calcified chronic total occlusion at mid portion. J-CTO score 1. After heart team discussion the patient referred for CBAG ,but he declined surgery. We decided to do percutaneous coronary intervention.

video-output-0C5A73F2-61D4-4DAC-BFF6-F8D683F569D2.mov

video-output-650BBB4B-550A-4905-AC25-4F146EAEC549.mov
Interventional Management
Procedural Step
Our percutaneous coronary intervention strategy involved an antegrade wire escalation approach, using the Amplatz left 1 (six French) and XB3.5 (six French) for the right and left coronary systems respectively. After initial guidewire challenges, we switched to the Gaia second wire, eventually passing it after multiple attempts. We then conducted predilation using a low-profile balloon, resulting in balloon rupture and a significant spiral dissection due to the calcified lesion. We encountered an undilatable calcium ring and a huge spiral dissection. Attempts to address the calcified ring involved various balloon types (OPN, scoring, and cutting), all unsuccessful. Due to the absence of shockwave therapy and the dissection's size, rotational atherectomy was ruled out. Instead, we proceeded with the subintimal crush technique. Using the balloon-assisted subintimal entry (BASE) method, we inflated a 3.5mm x 18mm balloon in front of the chronic total occlusion (CTO) body. With microcatheter support, a Fielder XT-A guidewire was successfully advanced into the subintimal space. With two balloons in the subintimal space and true lumens, we sequentially inflated them and then simultaneous inflation.Then, a 2mm x 15mm Wolverine cutting balloon was inflated to fracture the calcium deposits. This technique eventually cracked calcium ring.Routine angioplasty and stenting was done.The procedure concluded successfully in three hours.

video-output-57D6C32A-170F-409A-A1C6-51BD148A7ACE.mov

Screen Recording 2022-02-09 at 9.36.02 PM.mov

video-output-7D52AE60-59C3-4116-9EDC-978B0A4A3A57.mov
Case Summary
In iatrogenic dissection do not inject antegradely Expansion of false lumen or perforation may be created by balloon rapture because hydraulic pressure.CTO BASE technique is a bailout strategy in heavily calcified lesion and my be modified lesion with external pressure.